Invisible Women Issue 5: The Definitive Human
GFPs! You will forgive me [insert Mr Darcy -- obviously the Colin Firth version, don't be disgusting -- gif here] for the late arrival of Invisible Women: The Newsletter Issue 5, I was hungover yesterday. Because, this happened! Here I am making Brian Cox hold my book, I don't know what you mean he looks perfectly happy and not at all scared.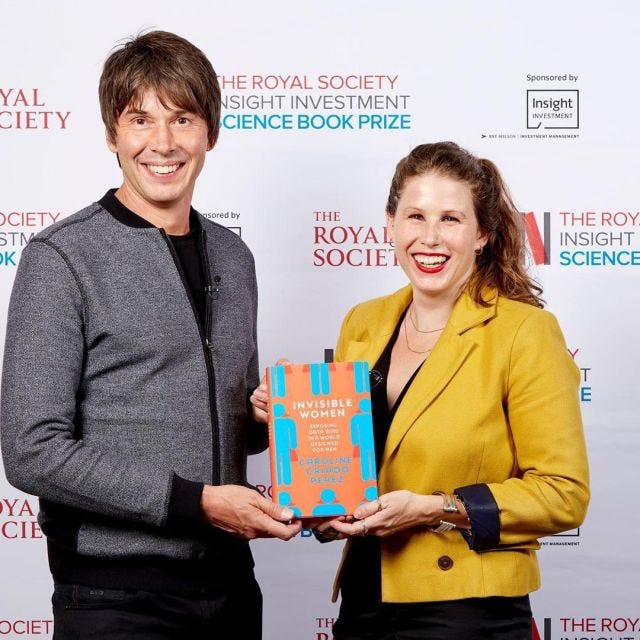 Anyway, it was absolutely thrilling to win. Obviously for me, because I am, after all, a narcissistic human just like everyone else, but actually more importantly because it meant that I had after all done justice to the research -- and all the brilliant researchers who have been working more or less in the wilderness on this issue for so long.

Friends of mine who bore with me through the hellish writing process will know that the thing I was most worried about was not getting the science exactly right, down the last tiny detail. because I knew that not everyone would receive this book in good faith. I knew the book would ruffle some feathers. It would make some people -- maybe a lot of people -- defensive. And so I knew that a mistake, however minor, had the potential to derail the entire thesis. And I couldn't let that happen. Because I also knew that women were suffering, and even dying, because of the way they were being ignored and forgotten in everything from car design to economic policy to health research. I hope that Invisible Women winning this prestigious science prize will help put an end to women being forgotten, ignored and overlooked in science, in design, in government policy -- and will finally kill off Reference Man, the lamest superhero the world has ever known.

Also this week! I was also drinking at Keble College, Oxford, as they unveiled an exhibition of portraits of alumni by Fran Monks to celebrate 150 years since Keble's foundation and 40 years since women were first admitted to the college. The best portrait was undoubtedly of the awesome (in the literal sense) Anne-Marie Imafidon (follow her on twitter here) who founded Stemettes, a brilliant organisation that is generating the next generation of women in science, tech, engineering and maths.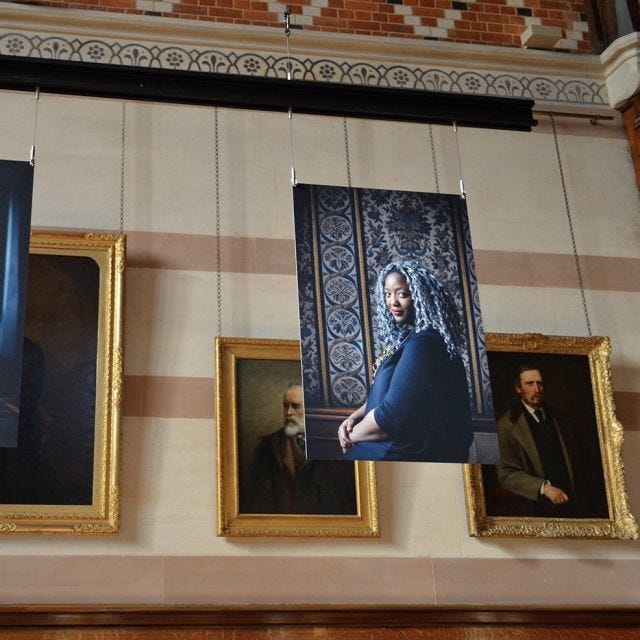 Although I also enjoyed creating Poppyception: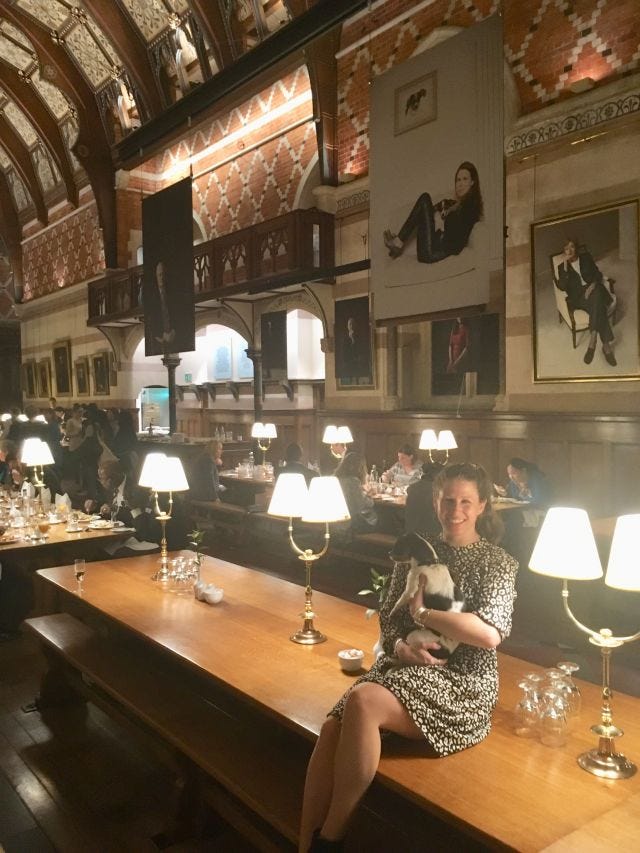 My mum's reaction: 



Thanks, mum.
***************
One other bit of exciting news to relay this week. One of the talks I gave this week was in Kenilworth in Coventry, where I met THIS WOMAN.
 
I'm afraid this has set a new standard for book signings. The new rule is that if you haven't made your own GFP t-shirt you're not getting in.
…
…
…
Ok maybe you will be allowed in. But I'll be very sad.
***************
Well, I wrote that introduction while I was waiting to board my flight to Australia, blithely assuming that there would be WiFi on board and I could send the newsletter FROM THE AIR! But sadly it was not to be. So this issue will be even later. Again, you will forgive me (I'm pretty sure only one person will be getting this reference, but it's worth it — let me know if I'm wrong!)
On the flight I decided to watch the Day After Tomorrow, which I watched when it came out and vaguely remembered it had some pretty awesome simulations of an iced over New York. What I did not remember was the around 80% male world it represented. 

The film opens with three scientists at one of the poles. They are all men. Cut to the main scientist presenting his theory at a conference with world leaders. Three speak. They are all men. We also focus in on another man, who turns out to be a quaint old British scientist. We then meet his two assistants, who are also men. Then we cut to a city scene: a man drinking tea, a police officer, a homeless person. IT IS NOW FIVE SCENES AND 12 MINUTES INTO THE FILM AND THERE HAVE BEEN NO WOMEN. 

Finally at the 13th minute a woman appears. Or at least her voice does. It's the wife of the guy drinking tea. She's on his phone. And so the film continues. The scientist's boss is a man. The three astronauts on the ISS are men. When women do appear they are mostly the wives of other characters, bar a couple of actual speaking roles that develop slightly later on. The thing that shocks me really is that I didn't notice this when I first watched it, because the lack of women, even just in incidental or background roles, really is quite incredible. I guess that's the power of the default male. Too normal to even notice.
ANYWAY, on with what you're really here for:
Gender data gap of the week

This week a study by the University of Colorado found that men and women react differently in emergencies: women are quicker to take cover or prepare to evacuate during an emergency, but often have trouble convincing the men in their life to do so:
"In one interview, a Granbury woman recounted hunkering down in the closet with her children, pleading with her husband—who was looking out the window at the tornado—to come in and join them. In another case, a woman resisted her husband's plan to get in the car and drive away from the storm, preferring to shelter in place. She ultimately deferred, and they ended up stuck in the car, the children in the back seat, being jostled by the wind as the tornado whipped through."
Meanwhile, agencies charged with providing assistance carry on speaking to men: women in the study complained that recovery organisations tended to call the "man of the house" to find out "where to direct aid, even when women had filled out the forms requesting it."
This study won't surprise anyone who's read Part VI of Invisible Women: our routine dismissal of women only intensifies when disaster hits. But around the world, this has been shown to be an ideology that puts lives at risk:
"Failing to account for gender during the 2009 H1N1 (swine flu virus) outbreaks meant that 'government officials tended to deal with men because they were thought to be the owners of farms, despite the fact that women often did the majority of work with animals on backyard farms'.During the 2014 Ebola outbreak in Sierra Leone, 'initial quarantine plans ensured that women received food supplies, but did not account for water or fuel'. In Sierra Leone and other developing countries, fetching fuel and water is the job of women (and of course fuel and water are necessities of life), so until the plans were adjusted, 'women continued to leave their houses to fetch firewood, which drove a risk of spreading infection'." (IW, p.299)
Gender data gap Mk ii
Sex-specific cutoffs are often used to diagnose, monitor, and define treatment strategies. However, virtually no studies have determined reference intervals appropriate for transgender patients. There are few areas where sex-specific recommendations are more concrete than kidney function, but a literature search for "transgender and kidney disease" resulted in no applicable publications.
A question I've often been asked since Invisible Women came out is "what about trans people?" It's a very good question and one that I have to answer with "I don't know." Because the reality is there is barely any medical data on trans people at all. And, I'm no doctor, but I would suggest this is an increasingly urgent problem.
We know that sex is a factor in medicine (although we know far too little about all the ways and the extent to which it's a factor). We know that hormones are a factor in medicine (ditto, especially given hormonal cycles). But what do we know about how someone with, for example, XX cells, who is taking supplementary testosterone, will respond to a range of medications? As far as I can see, very little, so I was pleased to see this paper, recently released that looks specifically at the question of how to treat a trans man for kidney disease:
For a patient to undergo kidney transplantation, a GFR <20 mL/min/1.73m2 (1) is required. Candidates must pass an extensive physical and mental evaluation and show that they can adhere to the recommended medical regimen posttransplant. Their financial responsibility and insurance coverage is evaluated. This patient met all criteria for transplant candidacy except for the GFR, but his transgender status complicated the validity of the calculated eGFR used as a GFR surrogate. 

[...]

Evidence- or consensus-based publications indicating which eGFR equation or creatinine reference interval should be applied to transgender individuals do not exist. Roberts et al. performed a retrospective analysis of transgender women on estrogen therapy, comparing their laboratory values to those of matched cisgender women and men (8). These authors found that the creatinine concentrations of transgender women resembled those of cisgender men. This statement can be interpreted as follows: for these women, the so-called "male" reference interval may be more appropriate and classification as female would place a transgender woman on the transplant list before her effective eGFR reached 20 mL/min/1.73m2. Alternatively, transgender men may be overlooked if their effective eGFR more appropriately resembles a female number, but they are categorized using the male eGFR levels.
Clearly, a lot more research is needed. In the meantime, this data gap is one that is, in my humble opinion, likely to end in lawsuits.
 
Default male of the week
Hmmm.
On a brighter note, readers of Invisible Women: The Book may remember a climate change scientist in Alaska whose default male overalls resulted in her peeing all over herself (IW p.125). Well look who turned up on twitter!She is happy to report that since she no longer works in overalls designed around people with penises, she has not experienced any further pee catastrophes. Sadly, the overalls probably remain unchanged.

You can read her original article here.
 
Win of the Week

As well as berating people when they got it wrong (looking at you Luton Airport) it's important to also celebrate when people get it right, so in that spirit I was delighted to come across this report by Los Angeles Metro. Out this week, this report has collected and collated sex disaggregated data on how women are using public transport in Los Angeles. I have to admit, it helped that when I was scanning the report to try to find the author…look!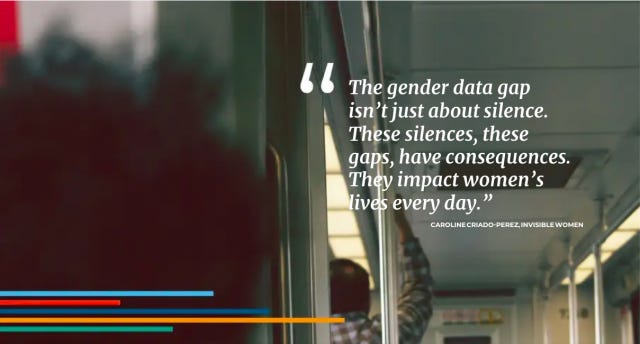 I can't tell you how amazing it feels to see my work being quoted in a report like this. The whole point of writing the book was to change things -- so to see it being noticed by public transport planners in LA just blew my tiny little mind.

Anyway, I was particularly looking for the author because I wondered if it was Anastasia Loukaitou-Sideris, a transport researcher based at UCLA who some of you may remember from Invisible Women:
"When Loukaitou-Sideris wanted to find out how US transit agencies address women's safety on public transport, she came across a gender data gap. She found only two papers from the 1990s, neither of which looked at the security needs of female passengers and which in any case were redundant given the huge changes that have been made to transport security post-9/11. There was a more recent paper from 2005, but it focused primarily on the response of US transit agencies to the threat of terrorism, 'and did not investigate women's concerns or their specific security needs'.

So Loukaitou-Sideris conducted her own survey. And she encountered some resistance from the male-dominated work- force she surveyed. 'You're assuming that the world is less safe for females,' replied the male chief operating officer of one agency. The male safety and security manager of another insisted that 'Safety and security issues and concerns are non-gender specific.' And in a clear example of the damage the gender data gap does, another (male) safety and security officer refuted the need for gendered planning on the basis that 'Statistical data for our system does not show females have a greater risk.'" (IW, p.59)
I never did find the author, but I emailed Loukaitou-Sideris and she confirmed that she, along with Evy Blumenberg and Maddie Brozen act3d as consultants for the report. "You must be delighted!" I said. "I will be delighted when they implement our proposals," she replied. Never change, Anastasia 💪
Anyway, let's help Anastasia achieve delight and give the LA Metro some positive reinforcement! Click here to tweet @metrolosangeles to tell them how important this work is and how much we appreciate it!
Chaser: help the EU do the same by filling in this questionnaire. 
 
Event of the week
Following on from the announcement of Scotland's Women's Health Plan, which will specifically address women's health inequalities, British Heart Foundation Scotland is launching a report at an event in Edinburgh to raise awareness of heart disease in women. Register for tickets here.
 
Poppy pic of the week
So this week I discovered that second most common search for my name after "Caroline Criado Perez Invisible Women" was "Caroline Criado Perez dog".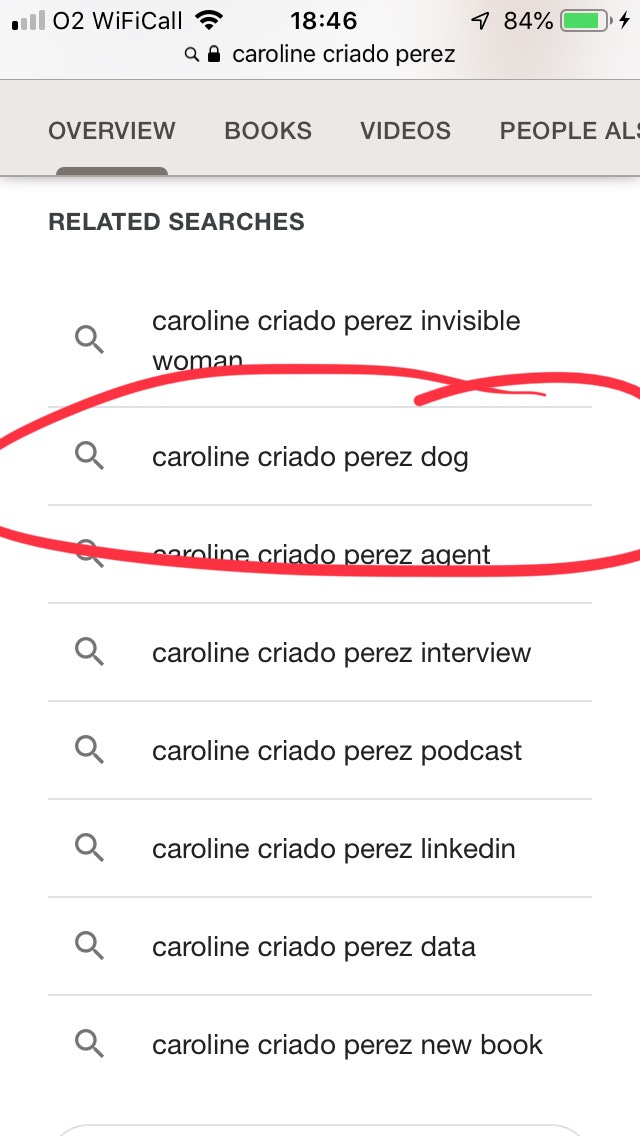 ...
...
...

Anyway, since you seem to love her so much, I thought maybe I should start this new section — let me know what you think — stay or go??
The first Poppy pic of the week is a good one
Here she is embarrassing me while licking the hand of former PM of Australia (topical!) Julia Gillard. Thanks pops, always got my back 😑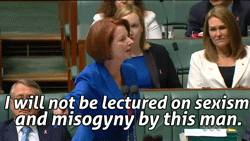 The pic, by the way, was taken just after I'd recorded an episode of at Gillard's new podcast A Podcast of One's Own. If you're interested in a basic overview of me and feminism to date, it's not a bad one to listen to.
One more thing...
Sticking with me talking for a second, if you fancy coming and listening to me talk for a whole HOUR, there are still some tickets left for my Southbank event. I haven't decided if I'm bringing Poppy yet…
 
Toilet queue of the week
Since I'm mainly in airports this week I'm returning to my old friend, Luton 😑



That's it! Byeeee!